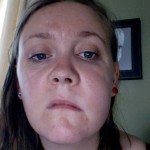 Dental abscesses can be extremely painful. An abscess appears when the roots of a tooth become infected. It is important to treat this condition right away or the infection could spread throughout your body.
An abscess forms when the roots or the space between two teeth becomes infected. If you do not take action, the infection could spread to nearby teeth. If you wait too long, the infection might spread to other parts of your mouth. There have been cases of infections spreading to other parts of the patient's body because the abscess had been left untreated for a long time.
If You Have a Dental Abscess
You Need to See a Dentist Immediately!


Call Our Baltimore Dental Office Today
Dental abscesses are very painful and the pain can become worse if it is not treated. You can relieve the pain by taking aspiring, ibuprofen or by applying a cold compress to the area. These are only temporary solutions you can use while you wait for a dentist. You should never apply aspiring directly to the painful area or you could burn the gums and worsen the pain.
You should also avoid taking prescription medication, unless your doctor recommends you to. The best thing to do is to seek treatment rather than focusing on making the pain disappear. You should actively look for a dentist who can see you right away and not hesitate to drive to get to the nearest dentist who can see you. If you cannot find a dentist and the tooth is badly infected, your best option is to go to an emergency room.
Dental abscesses should be treated quickly to avoid complications. Abscesses can be prevented by adopting a good hygiene and by meeting with a dentist twice a year to have your teeth cleaned and inspected. Do your best to prevent abscesses and take action quickly if you develop one to prevent the infection from spreading.
If you have facial swelling, gum pain, and/or a severe toothache you may have an abscess. If these symptoms are present call the dentists at emergencydentalcarebaltimore.com right away.