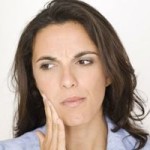 You should seek emergency dental care immediately if you suffer from a serious toothache. Don't wait…call us immediately so we can prescribe an necessary medication to reduce the pain and/or fight any infections. And, if you need a tooth extraction we can take care of that for you as well.
Our office is easily accessible to all residents of Baltimore and the surrounding towns, including: Towson, Glen Burnie, Dundalk, Catonsville, Pikesville, Essex, Parkville, Milford Mill, Carney, Lochearn, South Gate, and Middle River.
When you call us explain that you are in need of emergency dental care. Even if we don't answer the phone you should leave a message stating the nature of your toothache, what tooth is hurting you, how long it's been giving you pain, whether you have swollen and/or bleeding gums, whether you are taking any medication, etc.
We review all of our calls and respond as soon as possible so we can get you in to our office and out of pain at the earliest possible time.
While you're waiting to see us there are things you can do to help relieve your discomfort…Take care of your toothache by applying cold compresses to the area. You can also take ibuprofen to make the pain go away.
Your priority should be to find a local dentist in Baltimore who can treat the toothache. Toothaches can be caused by infections, which can quickly spread to other teeth and even other parts of the body. Don't hesitate to drive to the nearest emergency dentist you can find instead of waiting for your usual dentist to resume business on Monday.
Toothaches can be easily prevented by adopting a good dental hygiene. You should also schedule at least two dentist appointments a year to have your teeth cleaned and inspected. This should help prevent many dental conditions. Remember that your priority should be to find a dentist who can help you if you find yourself facing a dental health emergency.