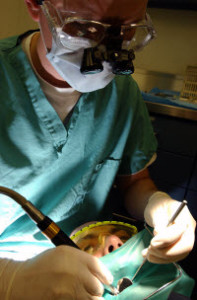 A root canal is one of those procedures that people are generally afraid of. The thought of having someone go in and extract part of your tooth is more than many people can bear. With that being said, there are several solid reasons to get a root canal, including those mentioned here.
1) It Will Ease Your Pain
The most common fear of a root canal involves the false idea that it is very painful. This is not the case at all. In fact, many people are given roots canals in order to reduce any pain they may be feeling. While the procedure is a bit lengthy and complicated, it is no more painful than having someone fill a cavity.
2) This Controls The Spread Of Infection
If you have an infection at the root of your tooth, leaving it there can cause it to spread to the jaw and gums. Once this happens, there is a possibility that a very painful abscess may form. In extreme cases, the infection can take over your entire system. Once this happens you are at higher risk for strokes and heart disease.
3) It Can Save Your Tooth
When you are told that you need a root canal, you should not hesitate to get it done since waiting around means you may end up losing the entire tooth. Most people think that a root canal involves taking out the entire tooth, but this isn't the case. The idea behind it is to extract all of the dead pulp in order to promote the health of the rest of the tooth.
4) It Cannot Heal Itself
Some people believe that there is no longer a problem when they do not feel any pain. This is not the case at all. This only means that the problem has crawled back beneath the surface and it will create issues again in the future. There isn't any reason to put yourself through that if you can be proactive and take care of this as soon as possible.
The thought of having a root canal may seem very frightening to you, but is something that is rather necessary. If you are told that you need to schedule this procedure, it is important that you do so right away. As you were just told, having a root canal has great benefits, so there should be no hesitation.